Staff Profile
Sheffcare is a registered charity operating across the Sheffield area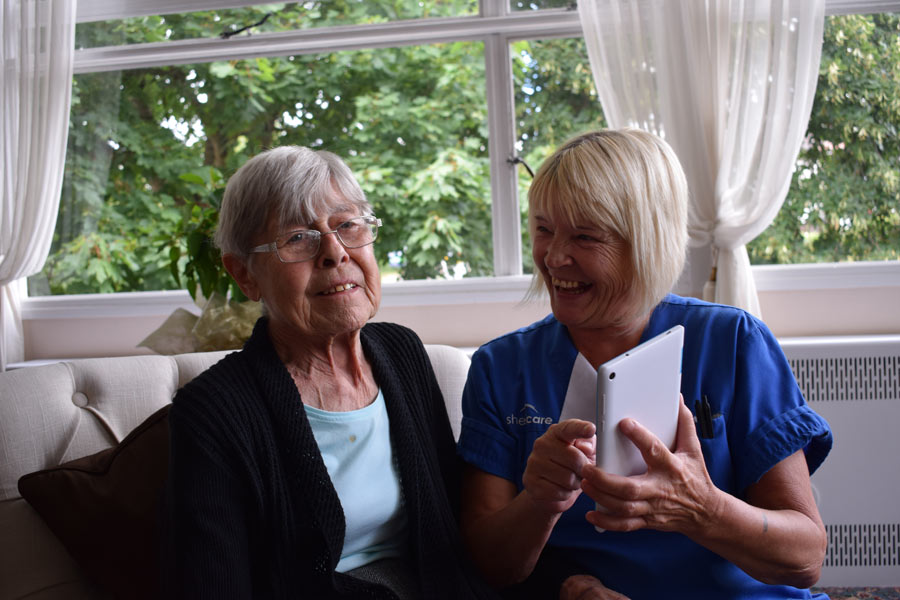 Dee - Springwood
I've worked for Sheffcare for over 15 years; I came to Springwood as a care support worker, after a few years I moved onto senior carer and now I am a Night Care Support Worker.
I really enjoy working in care, even though there are challenges every day, even if I just make one person smile, or reassure one person, when I go home my face is beaming. Care work can be very hard, but the rewards surpass any challenges we face, and you always have a supportive network around you.
As soon as I walked into the care home in which I work I knew that's where I wanted to be; the warmth and friendliness hits you as you come into reception and all the staff truly care and work hard every single day to ensure our residents lives are filled with happiness. It makes me so proud to see my team making a real difference each day.
I always tell our Care Support Workers that they should aim to provide care that they would want their family receiving, and that to be a great carer you need dedication, commitment, compassion and kindness
A lot's changed in the years since I started at Springwood, but one thing has remained the same, this place is a family. We create truly lasting friendships with our staff, relatives and residents, which help Springwood feel not like a workplace but a home.
"I love it, it's hard work but I find it rewarding. People are happy, content and not lonely. We are a big happy family "
"I look at it like people living here are someone's Mum and Dad, Nan or Granddad and we make it all right for them, like we would want our family to be cared for."
"I love my job. We're a good team and 100% we care. "
"This is the best environment I have ever worked in. "
"I have worked in a number of care homes. This is by far the best "
Call us today on: 0114 2808888 to find out more!
and speak to one of our friendly team to discuss the right home for you or your loved one.