DEMENTIA CARE
At SheffCare we understand dementia and offer a specialised dementia care service, whether the dementia is in its early stages or is more advanced.
A diagnosis of any form of dementia often comes as a shock, and it can sometimes be difficult to get the support and advice you need. At Sheffcare, the key to our strategy in caring for people with dementia is to focus on the person rather than the illness, to help them live with dementia rather than just suffer from it. It is important to maintain one's independence for as long as is possible.
Of course It is natural to feel worried but you are not alone, talk with your G.P. or alternatively, one of our dedicated Registered Managers who are experienced in providing dementia care. You are under no obligation and need make no commitment but it will help you to make a plan by talking to someone who understands.
Each of our specialised dementia care homes offer a safe and secure environment. We staff the homes with a suitably qualified care team and use modern technology in order that all our residents can feel settled and aware of their surroundings. We encourage family members of people with dementia to get involved in the formulation of a personalised care plan for their loved ones.
Some of our residents choose to have SKY TV installed in their rooms, along with a private phone line and internet access.
DEMENTIA CARE IS PROVIDED AT...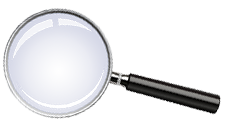 Home Finder
Looking for a home for yourself or loved ones?

We can help you decide with our Sheffcare home finder.