YOUNG PHYSICALLY DISABLED
At Castelayn we have considerable experience in caring for young physically disabled people and provide a specially adapted service for those under 65.
Six of the bedrooms are specially equipped to meet these particular needs; located in a separate area these individual rooms are equipped with overhead lifting aids for transfers as appropriate to users' needs. Also provided is a specialist bathroom which is facilitated with an assisted bath, a wheelchair height toilet, a further overhead hoist to get individuals in/out of the bath and a drying off area before transferring back into the wheelchair.
A small comfortable area is also provided for the relaxation of the residents, where meals are served around a large family table. It's a ideal place for friendly discussions and individuals can practice/maintain their skills in household tasks here, watch television, or simply relax - whatever is their preference.
We have also made sure that there are plenty of other things here which young people like and need - such as a pool table and all-important internet access!
And, of course, there is the skilled support and care supplied by a staff team who are appropriately trained and committed to delivering and responding to care needs 24/7.
YOUNG PHYSICALLY DISABLED CARE IS PROVIDED AT...
Castelayn.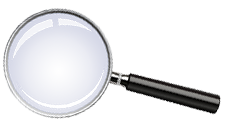 Home Finder
Looking for a home for yourself or loved ones?

We can help you decide with our Sheffcare home finder.
Find a home