CHOOSING A HOME
Choosing a care home for yourself or a loved one can be an emotionally challenging time. It's so important that the home you choose will meet your needs in terms of not only physical care but also emotional wellbeing, lifestyle choices, hobbies and interests. At Sheffcare, we believe that the home has to be a 'fit' for the person, and not the other way around.
Of course, there are some factors which will be important in the decision-making process such as proximity to family and friends but to ensure that you are choosing the home that will best suit your needs, make sure you visit a number to get a better idea of what is available. Spend some time there so that you experience the environment; it's always a good idea to visit us as a daycentre client - spend the day, have a meal and a chat, see how you feel.
All ten SheffCare homes across Sheffield have an 'open-door' policy so you can visit when it is convenient to you. Just let us know when you would like to come and someone will be on hand to help and show you around.
If you want to be sure to meet one of our Registered Managers, it is a good idea to prearrange a time.
As with any big decision, there will be lots of questions you want to ask and things you need to be sure of before deciding.
To make sure you have the answers you need we have created a Checklist which will prompt you to ask the right questions and discuss what is important to you. It may not cover everything you want to know, so, at the bottom of the Checklist there is space for you to add your own questions and comments. You can find the Checklist in the Downloads section of this website; click on this link to take you to it, print one and take it with you when you visit a home.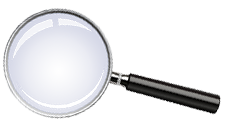 Home Finder
Looking for a home for yourself or loved ones?

We can help you decide with our Sheffcare home finder.