About Sheffcare
Sheffcare is a registered charity operating across the Sheffield area. The company began operating on a not for profit basis in 1993 when a number of care homes were transferred out of local authority ownership into the ownership of Sheffcare. We are committed to making a positive difference to the lives of the people we care for - providing comfort, companionship and compassion to more than 1000 older people, including those living with dementia.
As a charity, every penny is invested back into our homes and the training of the people that work within them. We're proud to be able to say, that every single one of our homes has achieved a Five Star Award for Food Excellence and Kitchen Hygiene and that we are consistently praised by the Care Quality Commission for the services we deliver.
Each one of our homes is different; in size, layout and areas of specialisation. Some of have particular expertise in caring for more dependent residents and people living with dementia and in one we offer specialist care for the young physically disabled people. They all share something very important in common, however, a happy atmosphere and the fierce determination of the staff that work in them to really make a difference to people's lives - to provide not only physical care but to bring a smile and a little extra joy to each day.
Please take some time to explore the individual websites of our homes and remember that you are welcome to visit any of them whilst making your decision. If you would like to meet the Manager it is best to make an appointment but there will always be someone on hand to help - it's what we're here for!
It is also important to Sheffcare that we deliver value for money for our residents who fund their own care., we believe that we offer quality care at a very fair price and one that beats many other care home providers in the city. We are transparent in our fees so that you know from the outset what our charges are. Our fees start from £518 per week. Please click on each individual home to find out more.
OUR EXECUTIVE TEAM
Sheffcare is ran by a small team of Executive Members that ensure the smooth running of the company. The Executive team consists of CEO who has overall responsibility for Sheffcare, Director of Care, Head of HR and Head of Finance.
OUR TRUSTEES
Sheffcare has a team of trustees that help ensure that Sheffcare is running smoothly. All our trustees have a vast amount of experience and dedication to the field.
WHAT QUALITY MEANS TO US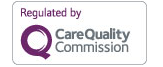 All our homes are inspected by CQC. Our homes are inspected once a year. We consistently receive excellent reports. As part of our own internal systems our Executive Team and QA Manager ensure that all our homes are meeting high standards. We ensure that we listen to our residents and families and address any concerns.
OUR WEBSITE AND YOUR PRIVACY
Privacy and Cookies
Most websites use cookies in order to improve the user experience by enabling that website to 'remember' you, either for the duration of your visit using a 'session cookie' or for repeat visits using a 'persistent cookie'. Cookies are small data files that are used as unique identifiers. They are sent from the website's servers to your computer or mobile phone and stored on your device, and may then be sent back to our website's servers with updated data as you browse our website.

Cookies are used to record information about your preferences as you browse our website, which allows us to improve your experience by tailoring the website accordingly. Cookies can also be used to identify you every time you revisit our website. A session cookie will expire at the end of your browsing session once you close your web browser. Persistent cookies on the other hand have a set expiry date and will be stored on your computer until either this date is reached, or you delete your cookies using your browser settings. This site uses some or all of the following cookies:

Session Cookie
This website may use a session cookie to maintain information about each visit to the website and enable core site functionality. This cookie does not contain any personal information, and only lasts for the duration of your visit, being deleted as soon as you close your web browser.

Google Analytics
This cookie allows us to count page visits and traffic sources, so we can measure and improve the performance of our site, using a service provided by Google Analytics. For more information about Google's privacy policy, please see www.google.com/intl/en/policies/privacy

If you don't want to receive cookies, you can modify your browser so that it notifies you when cookies are sent to it or you can refuse cookies altogether. You can also delete cookies that have already been set.

If you wish to restrict or block web browser cookies which are set on your device then you can do this through your browser settings; the Help function within your browser should tell you how. Alternatively, you may wish to visit www.aboutcookies.org, which contains comprehensive information on how to do this on a wide variety of desktop browsers.

By continuing to use this website without making any such modifications to your browser, we will assume an implied acceptance of their use.
For more information regarding our Privacy Policy, please don't hesitate to get in touch.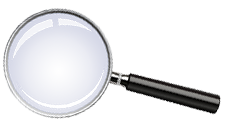 Home Finder
Looking for a home for yourself or loved ones?

We can help you decide with our Sheffcare home finder.